Thu, 01/19/2012 - 16:18
Sun, sand, sea... and corruption
I started this blog to write about French news and I'll stick to that in general, but I've just spent three weeks back in Mexico and I've got a couple of stories I'd like to share.
I went to Tulum in the south, which sits on the strip of perfect white-sand beach that runs from Cancun down to Belize. Development is spreading south down that coast pretty quickly, from the big resorts of Cancun and Playa del Carmen to what was recently uninhabited jungle. The area around Tulum was long protected by the fact that much of it is a nature reserve where most development was banned; those regulations are still in place, but the soaring tourist demand added to the Mexican ability to find loopholes in inconvenient laws means this...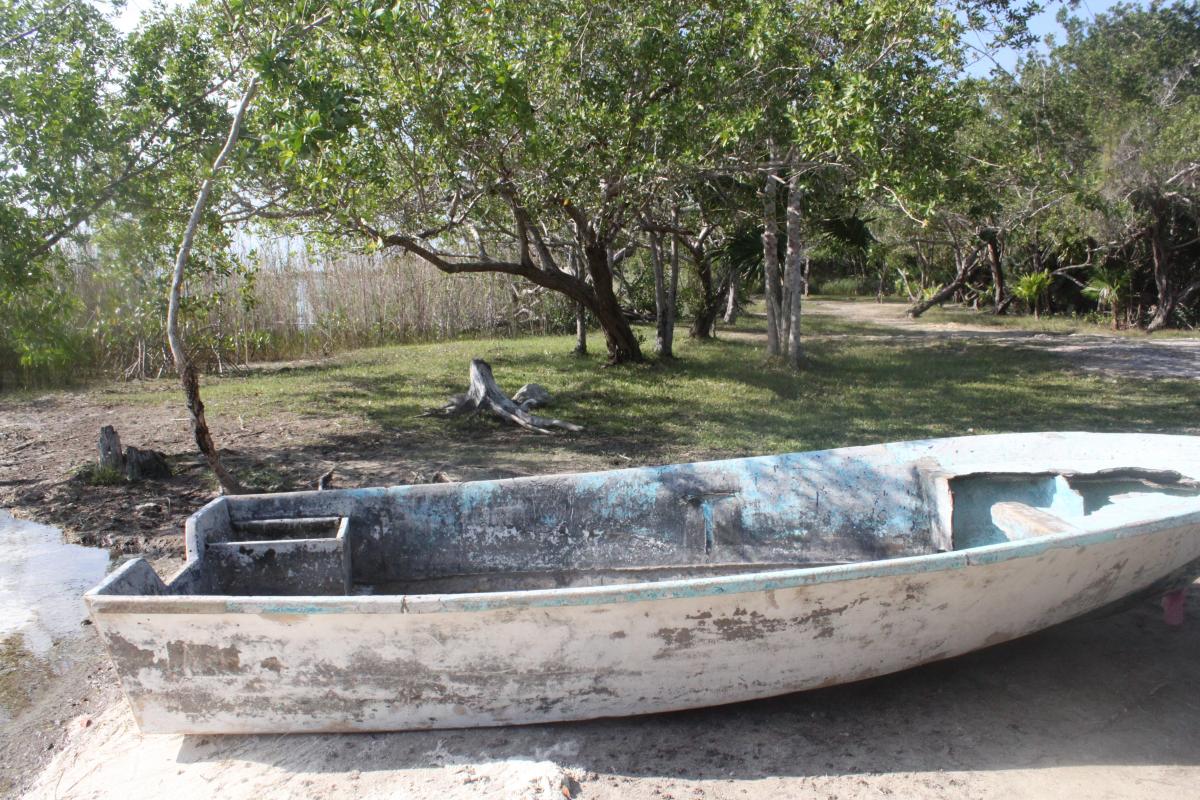 could soon look like this...(this is Playa del Carmen).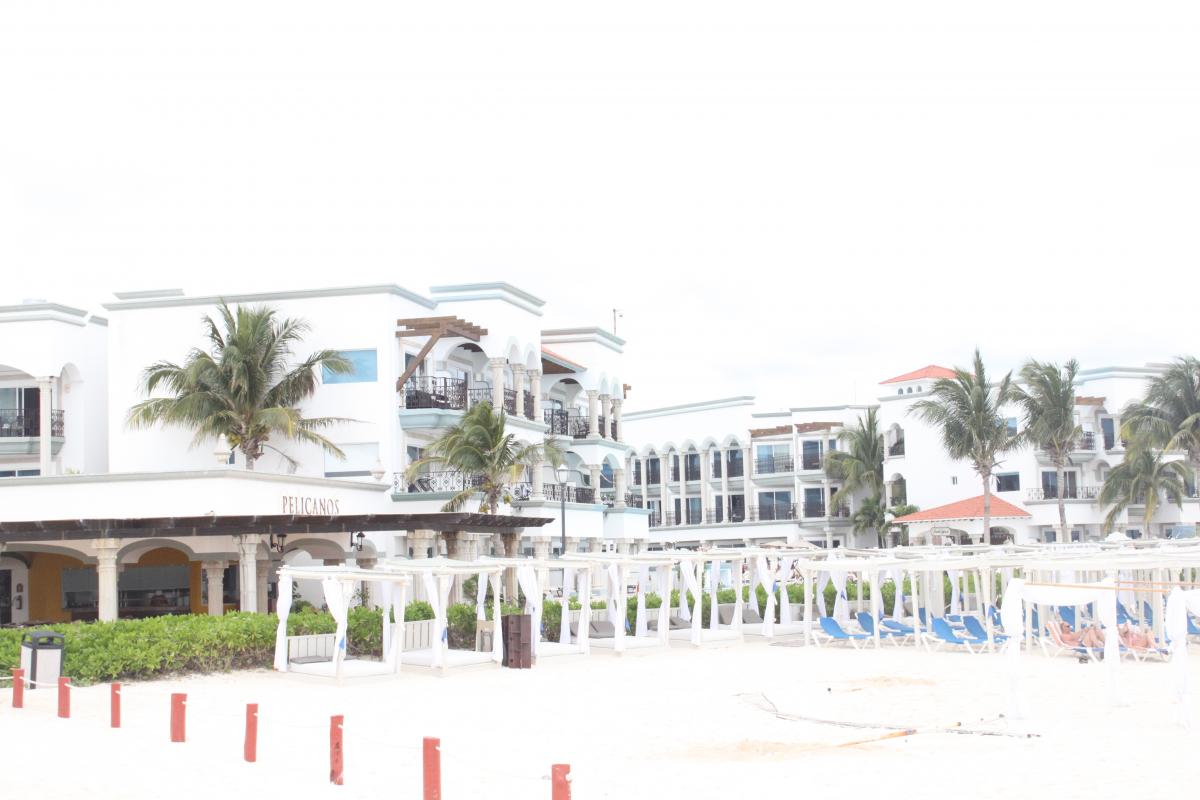 Since the Mexican government realised its tourist potential and carved a resort city out of the jungle in the 70s, the coast around Cancun and Playa del Carmen has seen some of the worst enviromental degradation anywhere in Latin America, as overpopulation, poor planning and poor waste treatment have detroyed the coastal mangroves and much of the northern part of the coral reef, recognised as the world's most important after the Great Barrier. The development boom here was made possible because this was all federal government land; when it became the state of Quintana Roo in the 80s, the new local authorities were able to give the land to whomever they liked - or whoever could pay the highest price.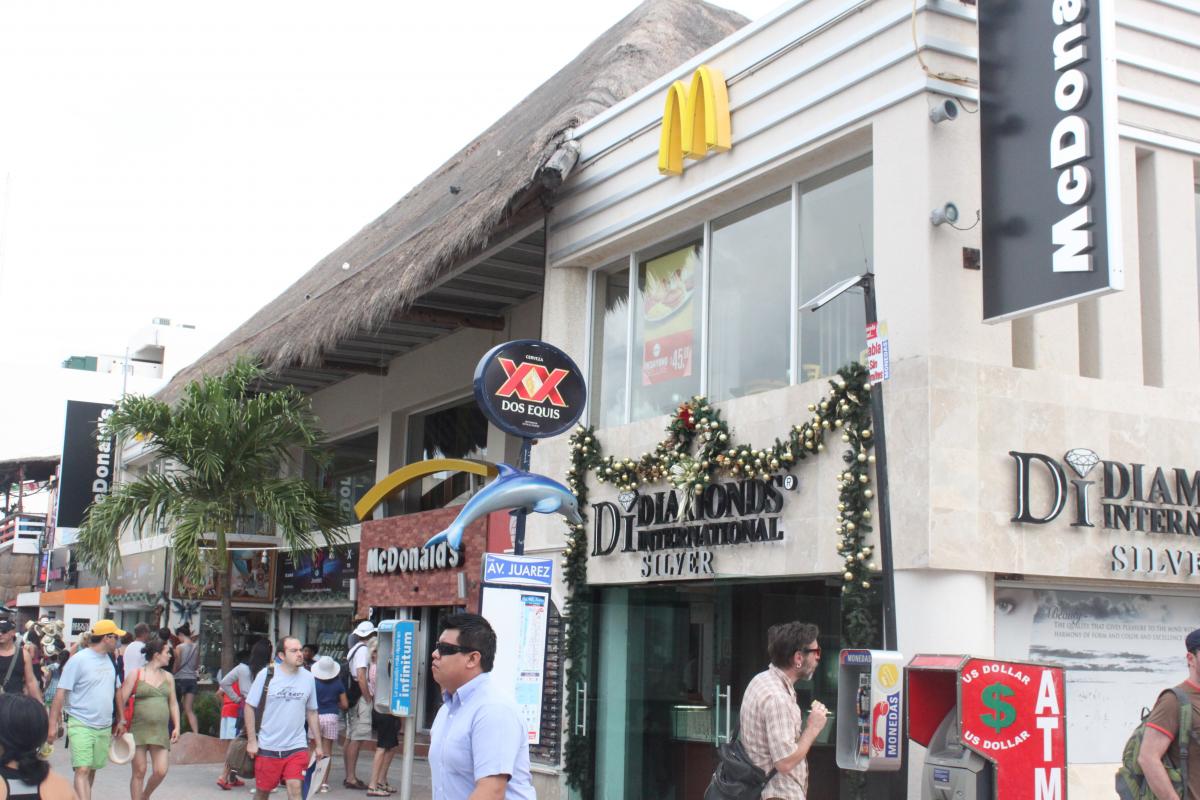 This, though, is entirely against Mexican land law, which requires agricultural land to be chopped up into parcels known as ejidos and farmed colectively by local people. This dates from reforms carried out by leftwing President Cardenas in the 1930s, aiming to fulfil the rural poor's centuries-old demands for land. They were significantly altered in 1992 by President Carlos Salinas (the man whose privatisation rampage gave the world NAFTA and Carlos Slim) to allow the landholders (ejidatarios) to apply for the right to turn the land into private property, if all the members of their ejido agreed, and thus sell it. This process happened long ago in most parts of the country, but Tulum is a special case because the municipality was only created in 2008, and with it the right to divide the land up into ejidos (the area is so sparsely populated, with most of it uncleared jungle, that it had been ignored by the government before the tourist boom started to reach there, and the land officially belonged to no-one). In order to become an ejidatario and thus get your slice of paradise, all one needs to do is prove that you live in the area - not too difficult for millionaire developers, when they can buy a hut in a local Mayan village for a couple of hundred dollars, and bribe locals to tell the authorities they live there. This sort of corruption is bread and butter to Mexican local politicians, but it may soon lead to the destruction of a very rare ecosystem.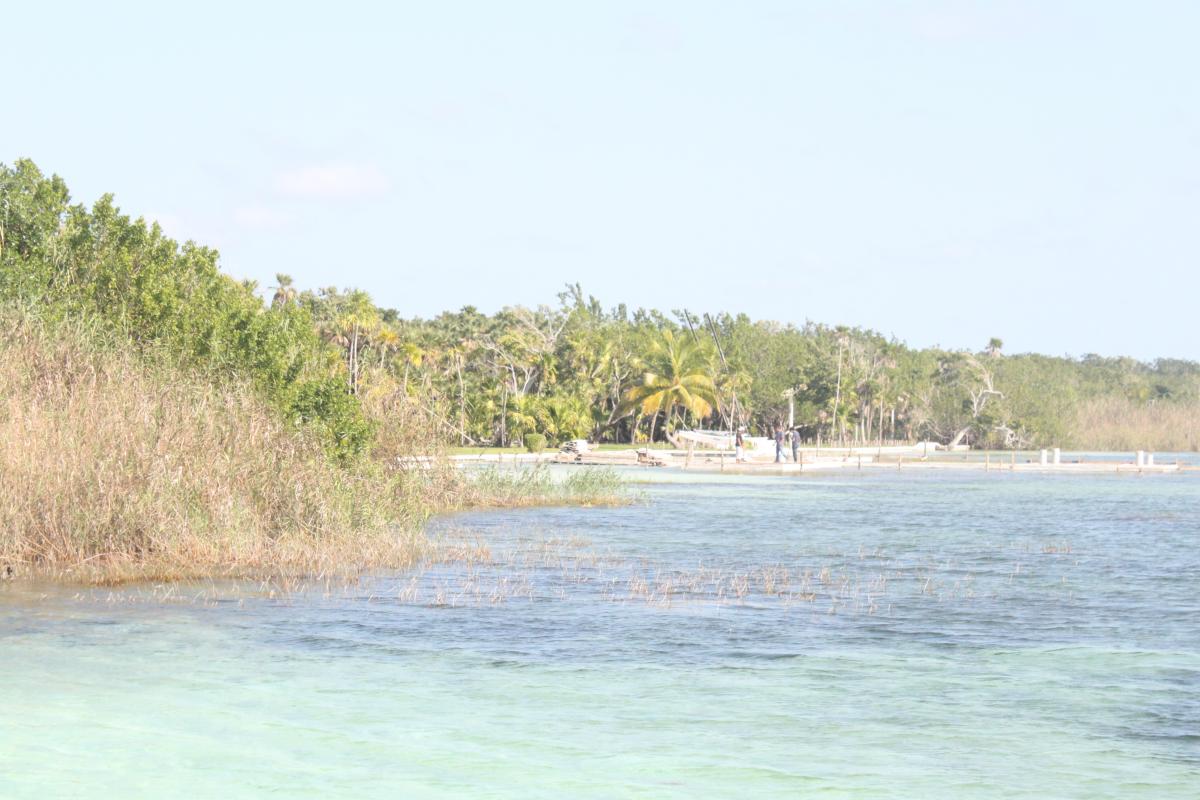 Around this lake, next to the protected Sian Ka'an Biosphere Reserve, there are toucans, spider monkeys and jaguars - and plenty of ten-foot fences guarded by armed security men.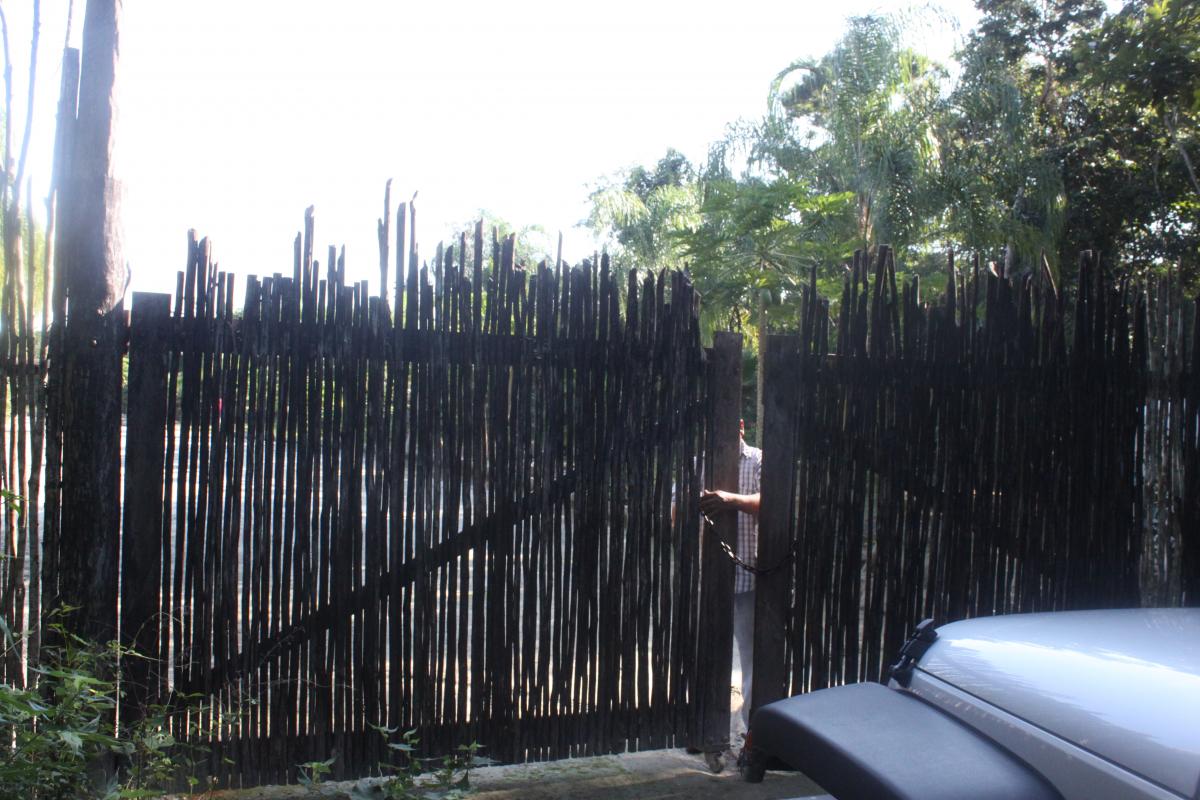 This (still officially collectivised) land has been put under lock and key by a consortium, including the former head of Mexico's biggest bank Banamex, and they plan to build a luxury resort, complete with golf course. Their plans have generated some protest, mostly from the foreign owners of small hotels and restaurants in Tulum, people who fell in love with the beach and stayed. Mexican law bans foreigners from owning ejidal land = so they were either duped into thinking they had legally bought it, or they 'borrowed' a Mexican's identity - and that means the new local authority can easily evict them and turn the land over to their own powerful friends. On October 31st last year, six coastal hotels were visited by police in the middle of the night, telling owners and guests to get out at once as the state was expropriating the illegally held property - although the owners say the court orders allowing them to do so were of very questionable legality themselves, not to mention the damage done to the area's repuation with tourists.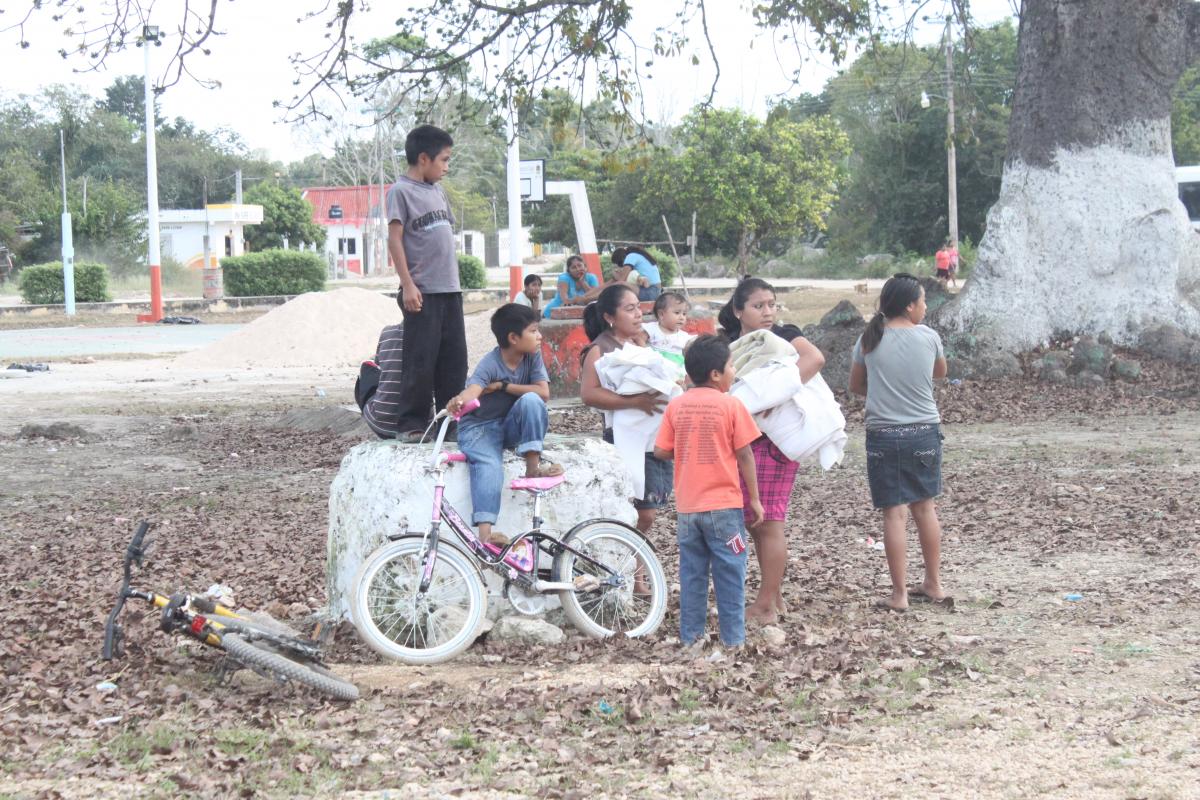 As for the Mayan villagers who live in the jungle, few of them understand the value of the land they're living on, making it easy for developers to buy up their rights cheaply. Many speak little Spanish and for them the tourist hotels a few kilometres away are in an entirely different world. That's not to say they are all living from subsistence farming - some have built up significant businesses like this chilli-growing cooperative just south of Tulum town - but if the developers from Mexico City get their way, these people will soon lose their homes and livelihoods.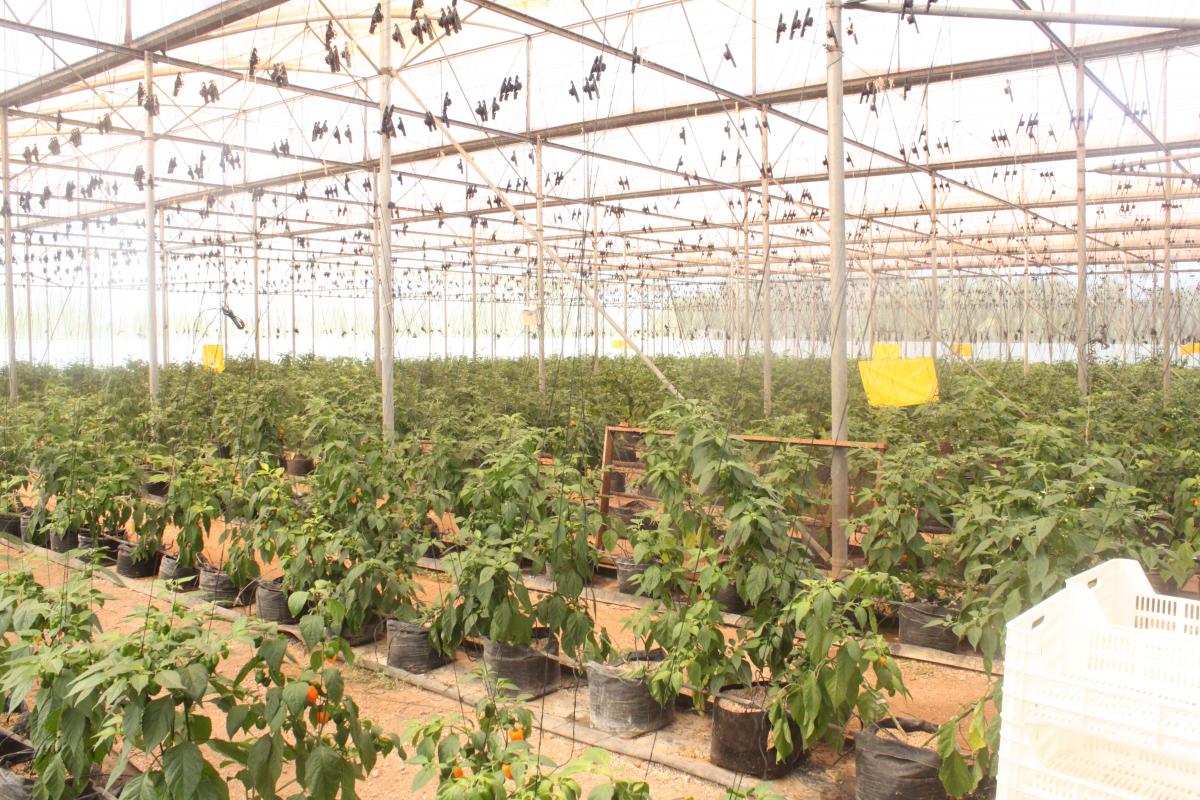 Finding all this out just six months from Mexico's presidential election (of which more to follow in another post) it struck me as a neat distillation of everything that is wrong with the country - corruption, inequality and disregard for human rights - so if you visit a Mexican beach resort, have a think about how it came to be there.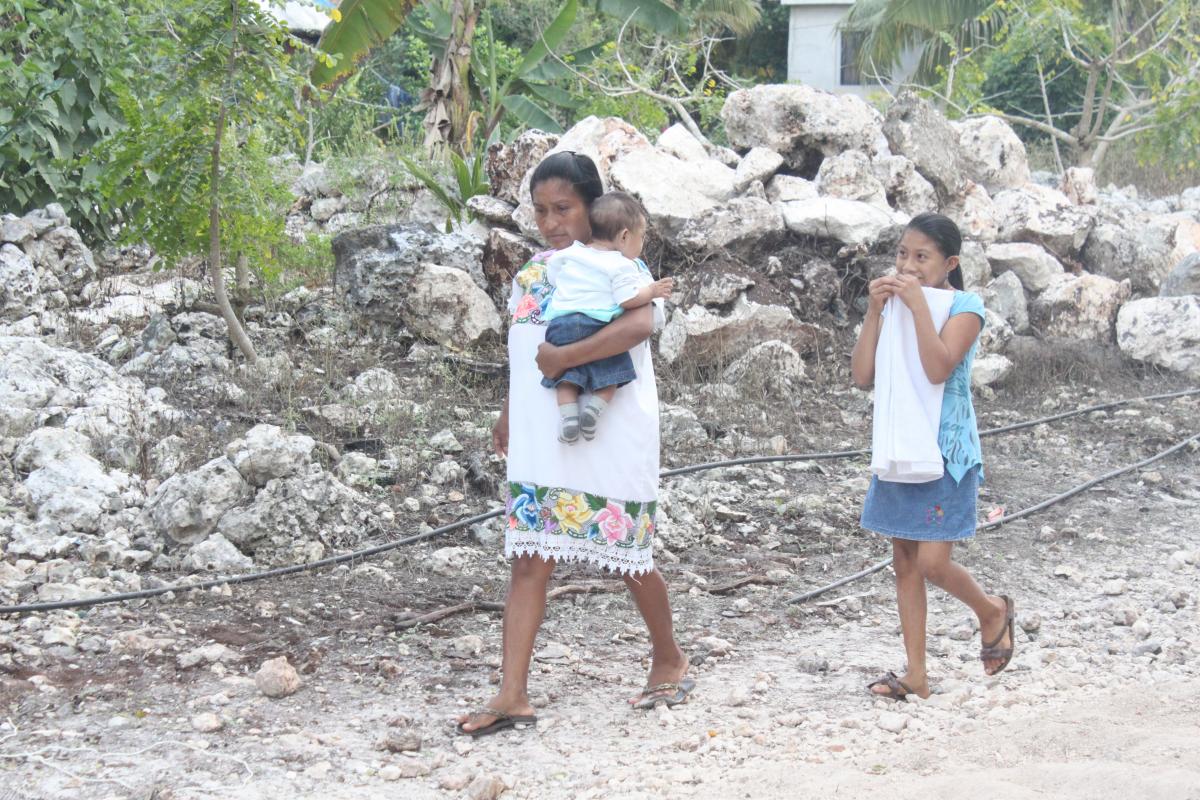 Comments or opinions expressed on this blog are those of the individual contributors only, and do not necessarily represent the views of FRANCE 24. The content on this blog is provided on an "as-is" basis. FRANCE 24 is not liable for any damages whatsoever arising out of the content or use of this blog.